Amateur Radio
Amateur radio, also known as ham radio, is a hobby that involves using radio waves to communicate with other enthusiasts around the world. It offers a unique opportunity to connect with people from diverse cultures, requires technical knowledge and skill, and can be a valuable resource in times of emergency.
Information
In order to view information such as my call sign, DMR ID and hotspot/repeater details, please authenticate yourself using an account.
Equipment
AnyTone AT-D878UVII Plus
Baofeng UV-5R
Raspberry Pi Model 3B
MMDVM_HS_Dual_Hat
QSL cards
A QSL card is a confirmation of a connection between two amateur radio stations in the shape of a postcard, and they are often collected by radio amateurs. As an operator myself, you may request a QSL card from me when establishing a connection.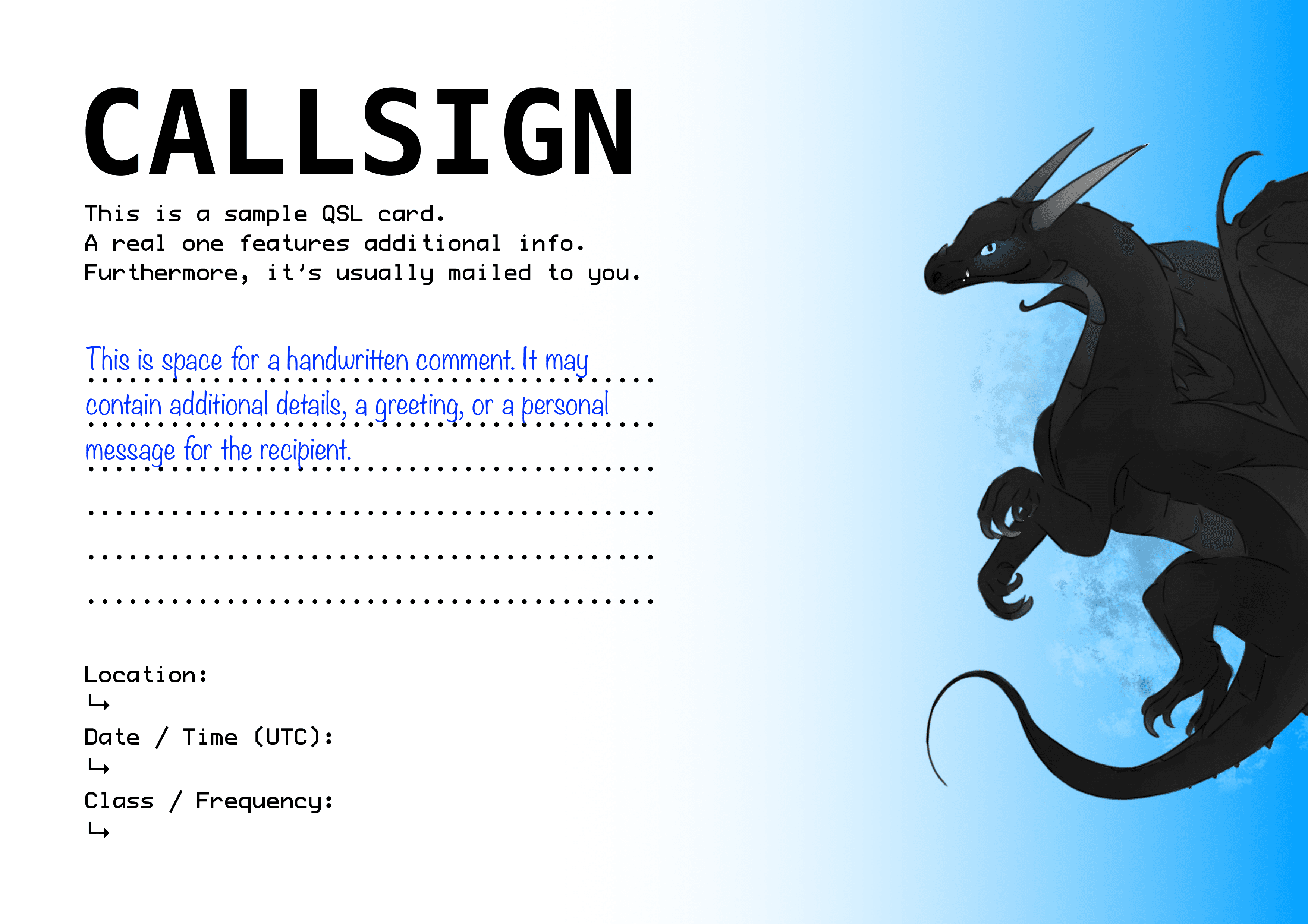 To get a QSL card from yours truly, you can send a QSL card to my address and I will send back mine to the sender's address. Alternatively, you can request a QSL card by contacting me.